Challenge
The delivery of a satisfactory experience to online readers was often compromised by two factors:
Traffic peaks. Visitor traffic at the news sites was often subject to peaks associated with election reporting, sports results and breaking news. Site traffic could be boosted tenfold by such developments, making it necessary to have server resources on standby to handle the traffic – resources that would stand idle much of the time.
Power and network autonomy. Local power supply and network availability was not always of the standard required to support the high-performance news delivery which was the group's objective.
Both of these factors were reasons for considering a Cloud deployment of the Méhode Web CMS - the Méthode Portal Server (MPS).

Solution
Both objectives - real-time scalability and greater network and power continuity - were achieved by moving the CMS to a Cloud deployment. Cloud hosting was provided by Amazon Web Services (AWS).
Real-time scalability. Additional server capacity can be brought on line quickly in response to traffic surges – and then scaled back as soon as it is no longer needed. Cost savings on server resources are significant. The scaling of server resources in response to changes in visitor traffic is automatic. Admin staff can monitor the process using a browser-based console and, if necessary, intervene manually to add or subtract resources from the deployment.
Local liaison. The local AWS organization was involved during the planning stage to ensure that the solution was optimized for the Cloud services available from AWS's Brazil operations.
Continuity and stability. Hosted in a stable Cloud environment, GRPCOM's digital publishing operations were subject to none of the discontinuity that had previously affected the quality of service. The cloud deployment also provides an automatic 'disaster recovery' service, avoiding the need to create a separate backup facility.
Outcomes
Greater reliability. In February 2016 the Cloud installation celebrated its first anniversary. Over a period of 365 days it had delivered 100% resource availability (the agreement with AWS specifies minimum 'up times' of between 99.5% and 99.9% for the various components of the solution).
Freed from reliance on local power supplies and network resources, the Cloud-based deployment provided total continuity of service and required less administrative support than the localized solution it replaced.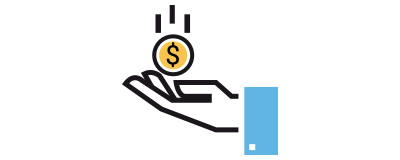 Cost reduction. By reducing the need for investment in localized servers and their associated maintenance and running expenses, the Cloud-based deployment led to savings in operating costs. Overall cost savings of around 20% were achieved compared to the previous solution.



Improved user experience. Automatic allocation of server space during periods of peak demand resulted in faster delivery of content to visitors and a significantly improved reader experience.


Next steps. Following the success of placing the Web CMS in the Cloud , it has been decided to move the entire editorial operation into a Cloud-based deployment and obtain the same benefits in terms of availability and continuity of service.



The solution developed in liaison with AWS can now provide a model for future AWS Cloud-based projects in other locations.