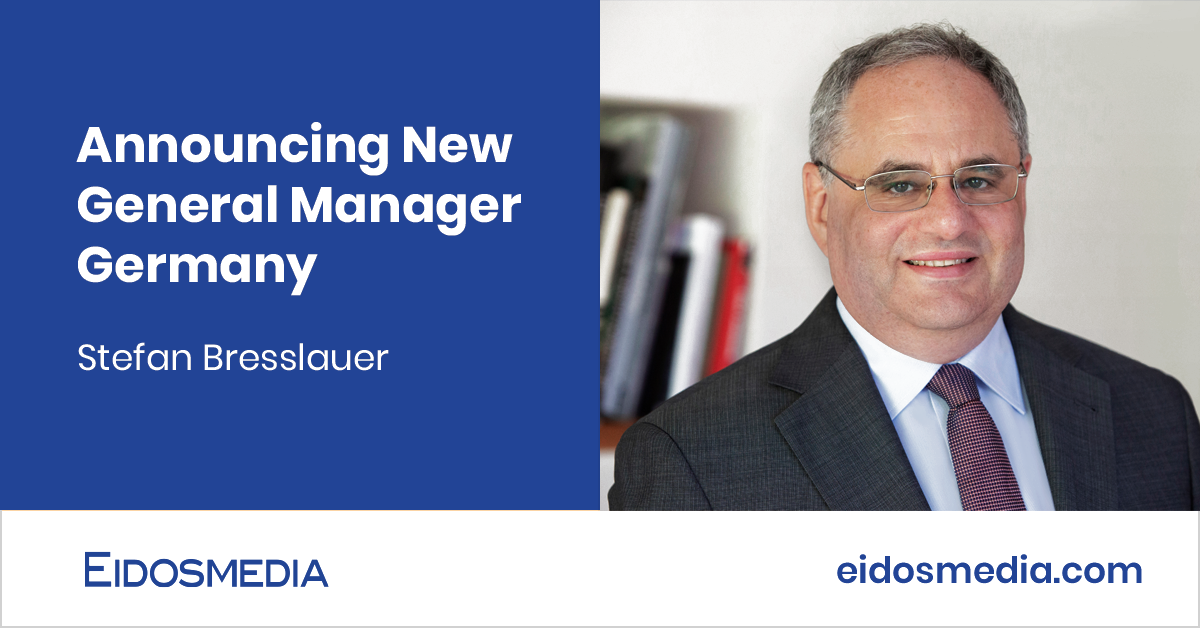 "We're very happy to announce the appointment of Stefan Bresslauer as general manager of our German subsidiary in Frankfurt," said Christian Pelanconi, Eidosmedia CEO.
Eidosmedia's digital publishing platforms are widely used by leading news media groups in Germany with a market share of 50% of the top 10 regional media groups by circulation and including national titles and pure digital publishers like T-Online, one of Germany's largest news portals.
The company's solutions are also increasingly used for publishing financial research by global investment banks and rating agencies.
"We're very pleased to have Stefan on board," said Holger Hofmann, Eidosmedia COO. "His experience in financial service technology will be particularly valuable in growing our customer base in the financial research and publishing sector in Europe."
Stefan Bresslauer joins Eidosmedia from FIS, one of the leading global providers of financial technology solutions. His most recent role was as VP of sales and head of business solutions, Europe. Previously, Bresslauer held a number of senior managerial and sales leadership roles at Thomson Reuters among them as managing director of their Austrian and Southeast European subsidiaries.
"I'm delighted to be joining Eidosmedia," said Bresslauer, "Eidosmedia is a company with outstanding prospects and an excellent customer base. I am looking forward to my new role in a company with a strong team and considerable potential in a market that is transforming into digital workflows and delivery."
"I will be looking to build upon our strong position in news media in Germany," he said. "But our strong position in global Tier 1 financial research organizations opens significant further growth potential for Eidosmedia in the DACH region."
Eidosmedia is a developer of digital publishing solutions used by leading news media organizations, financial institutions and the public sector. The company's worldwide customer base is served through offices in London, Paris, Frankfurt, New York, Sydney, and Shanghai and the Research and Development center in Milan, Italy.