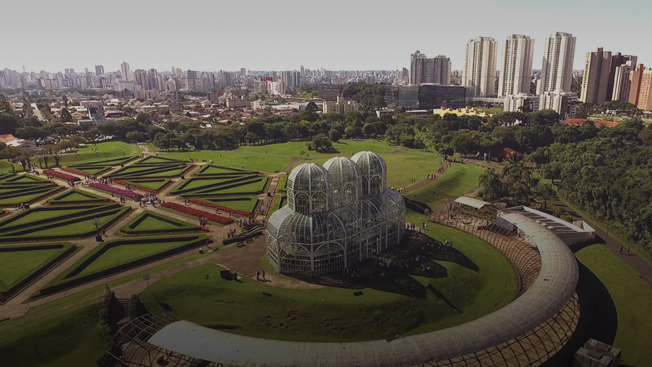 The largest circulation daily in the Brazilian state of Paraná, Gazeta do Povo has always taken a pioneering role in the adoption of new technology. Three years ago the paper's publishers, the GRPCOM group, moved the production of its print and media titles to Eidosmedia's digital publishing platform Méthode. The project included cloud deployment of the group's web servers to increase the speed and reliability of its online news delivery.
Now, after careful analysis of its print and online subscription business, the group has decided to move to a digital-only model for its flagship daily during the week, while publishing a print edition only at weekends. The operation was carried out using the group's existing Méthode platform which supports a full range of digital formats.
Although the print daily was still economically viable, the trend was clearly towards the increasing importance of the online editions. The closure of the print edition has freed up staff and resources for the development of the digital products (the print plant has been closed and the printing of the weekend paper outsourced).
The move also reflects the audience's different reading styles during the week and at weekends: "On a daily basis you read the news on a screen, leaning forward. At the end of the week, when you have more time, you read leaning back," said Guilherme Cunha Pereira, president of GRPCOM.
Among the paper's subscribers the shift to digital was surprisingly popular: only 8 per cent of print subscribers were unwilling to change to a digital subscription when the move was announced in April. A fair amount of the valuable advertising carried by the print daily has migrated to the weekend edition, maintaining an important source of revenue.
Playing a key role in La Gazeta's fast weekday news operation are the mobile apps that work with the Méthode editorial environment. Using them, journalists can file and publish stories from the street, complete with images and video.
"There is an idea that technology has taken the journalist off the street, because it was more practical to produce from the newsroom," said Leonardo Mendes Jr., editorial director. "With this mobile app we can be on the street more, closer to what is happening and publishing in real time."
The move to digital has been accompanied by a reorganization of the newsroom to take advantage of the faster news cycles now possible and the hiring of new staff, especially in the area of national politics to take advantage of Paranà's growing importance on the Brazilian political scene.
"This is a good example of how Méthode allows news producers to make a smooth transition towards an all- digital model," said Jancarlo Nesto, Eidosmedia general manager for Latin America. "We look forward to helping GRPCOM stay ahead of developments in its readership and market in the future."