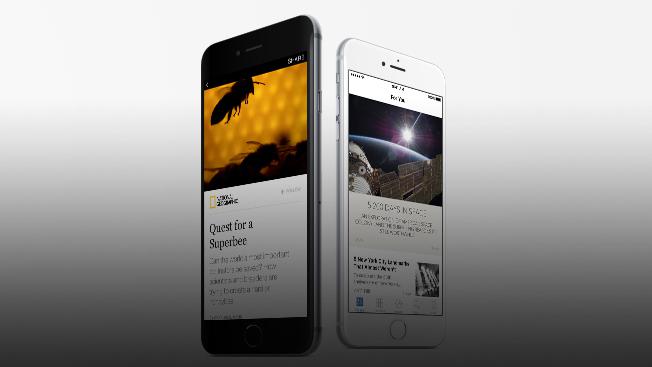 As the smartphone becomes the platform of choice for online news consumption, readers are running up against the drawbacks of accessing news content on mobile devices: slow downloads, intrusive ads and awkward formatting. Among the solutions proposed to improve the experience of mobile news readers are 'favored channels' for news articles such as the Apple News App and Facebook's Instant Articles.
Both of these allow news publishers to feed some or all of their online content to a distribution platform, where it is optimized for fast downloading and formatted for smartphone consumption before being distributed to their very large user bases according to their interests and preferences. Many leading news publishers have already agreed to provide content for these platforms in the markets where they have been launched (at present mainly in the USA, UK and a few other regions).
"It'll be some time before it's clear what benefits these new channels will bring to news publishers in terms of reach and revenues," said Marco Cetola, Eidosmedia Product Manager. "In the meantime, many of our customers are keen to explore their potential. That's why we've created publication interfaces for these platforms and we're developing editorial tools to allow publishers to get maximum benefit from them."
Once set up, the service can be run automatically without manual intervention. In Méthode's service-oriented architecture, feeding content to the new platforms is simply a case of defining the rules for what kind of content is dispatched, in what format and when. When a story is published to the Web, it also goes to Apple News, say, using the configured format, which can include typography and text effects.
Even greater control can be obtained by creating a new output channel to feed the service. In this case Méthode's full repertoire of edition-management functions becomes available, allowing dedicated versions to be created using library templates, content variants and concurrent editing.
"The advantage of using Méthode to manage transactions with these platforms is that publishers can control the kind and amount of content they contribute and how much manual intervention, if any, they want to apply, " said Marco.
Méthode's platform-feed tools will initially prepare content for the Apple News app and Facebook Instant Articles. Other platforms will be added as they become available.