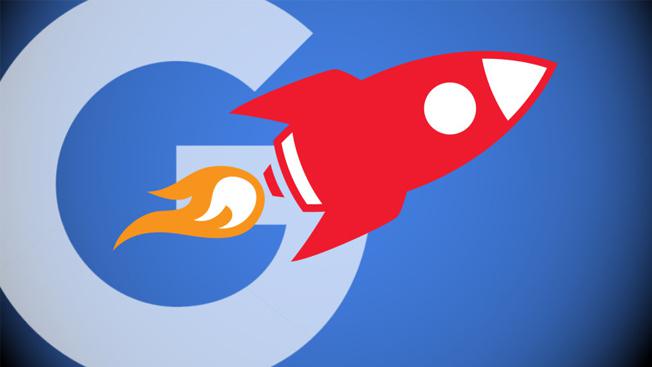 As smartphones become the main platform for online news consumption, readers have run up against the limitations of mobile devices for browsing digital news editions. Chief among these are slow download times, usually the result of intrusive advertising and inefficient page scripting. Both Apple and Facebook have addressed this problem by developing app-based solutions aimed at giving mobile readers faster access to news content.
Google's approach is rather different. It is not app-based and it works on the open Web with the aim of improving the performance of news pages within Web browsers generally and in mobile Web browsers in particular.
The solution, called Accelerated Mobile Pages (AMP), consists of a set of tools and libraries that publishers can use to build lighter pages, optimized for delivery and display on mobile devices. AMP works by specifying a subset of HTML, CSS and Javascript elements that allow extremely rapid loading and scrolling. An AMP-optimized page uses only these elements, excluding other components and scripts.
The page that results is extremely lean and optimized for mobile consumption. Reductions in download time of 85% have been reported. It has also been reported that Google will give priority to leaner pages in search results, making AMP-optimized articles more 'findable'.
Google has placed AMP in the public domain as an open-source solution, released under Apache License v 2.0.
"AMP has immediate benefits for publishers, in terms of making their content more accessible to mobile readers and creating a better user experience," said Massimo Barsotti, Eidosmedia Chief Marketing Officer. "Several of our customers are now exploring its potential."
The AMP framework and its elements have been completely integrated into the Méthode platform: "The AMP approach is a good fit with the Méthode page generation process," Massimo continued, "the implementation is a fully supported solution that will develop as the AMP specification evolves."
The AMP specification supports a number of 'smart' advertising formats to enable publishers to monetize their mobile content, without adopting the inefficient advertising displays that have been one of the main factors in degrading mobile performance. However, these formats do not yet cover the full range of ad formats that publishers are accustomed to using and further development is under way.
AMP also supports publishers' analytics by allowing collection of data and integration with leading analytics tools like Chartbeat and Parse.ly.
"An important feature of AMP is that it significantly enhances mobile news access while leaving publishers in complete control of their content, their advertising and their readership data," said Massimo. "Some of our customers are already evaluating its possibilities it and we expect to be extending it to others in the near future."