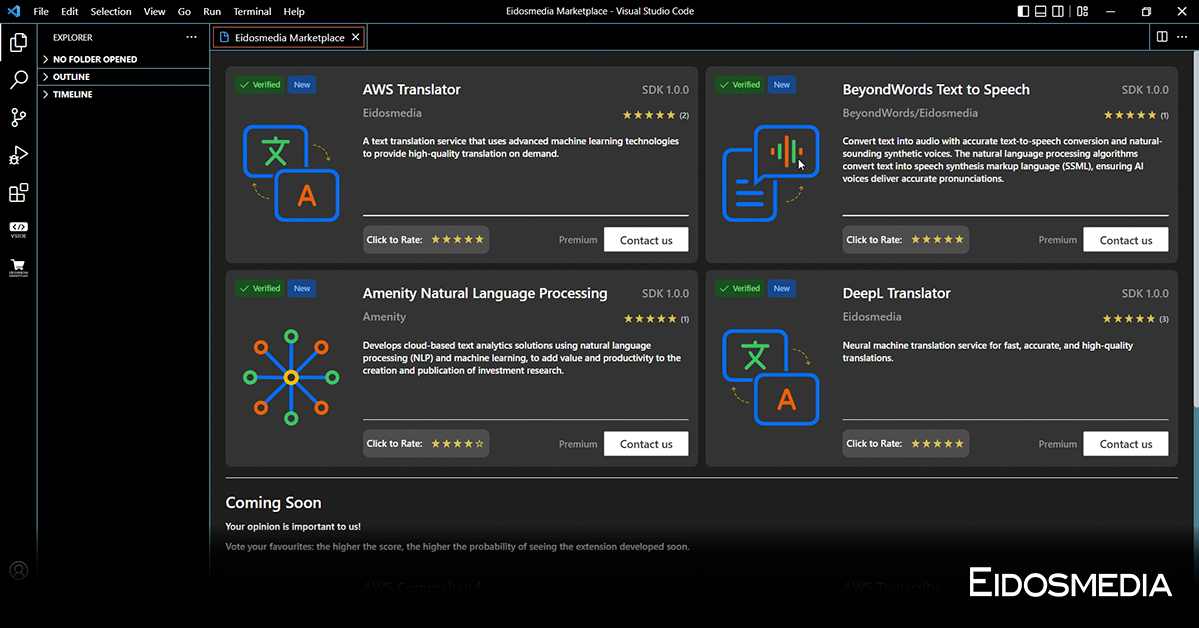 Milan, Italy. November 30th, 2022
"No platform can provide a complete spectrum of functions, especially in today's rapidly evolving digital landscape," said Massimo Barsotti, Eidosmedia CMO. "That's why we've always integrated best-of-breed third-party applications to handle tasks outside our core content-management functionalities."
These extensions now include AI and ML-driven applications in areas from text-to-speech, translation and intelligent tagging to automatic print page layout and advanced analytics and CRM.
"Most of these tools and services are cloud-hosted, "said Massimo. "Our platforms are equipped with standard REST APIs that make integration straightforward."
"But it's important that the extensions are also fully integrated at the UI level so that users can access them without leaving the workspace," said Massimo. "We're forming partnerships with suppliers to optimize the integration of their solutions."
To make it easier to review the extensions available (and those in the pipeline), developers can visit a dedicated library inside the VSIDE Visual Studio-based development environment.
Known as the Marketplace, the facility is part of the growing support program for developers working with Eidosmedia platforms: "The main objective of the Eidosmedia developer program has always been to create an enhanced and immersive developer experience, " said Cristiano Meda, Eidosmedia CTO. "That means instant and easy access to all tools and resources to extend and customize our solutions without leaving the development environment."
Each solution showcased in the Marketplace can be rated by visitors to indicate how useful they consider the extension to be. In the case of the upcoming solutions displayed in the pipeline section, these ratings may guide the priority given to their development by Eidosmedia's engineering teams.
"These solutions extend users' capabilities in many exciting directions," said Massimo. "The Marketplace will speed their evaluation and adoption and cut time-to-value for our customers."
"Eventually we expect the Marketplace to become a forum for third-party developers to present and monetize their own extensions with the Eidosmedia user base."
Find out more about Eidosmedia resources for developers.